DJ Akuaa collaborates with Jay Z's Tidal on new project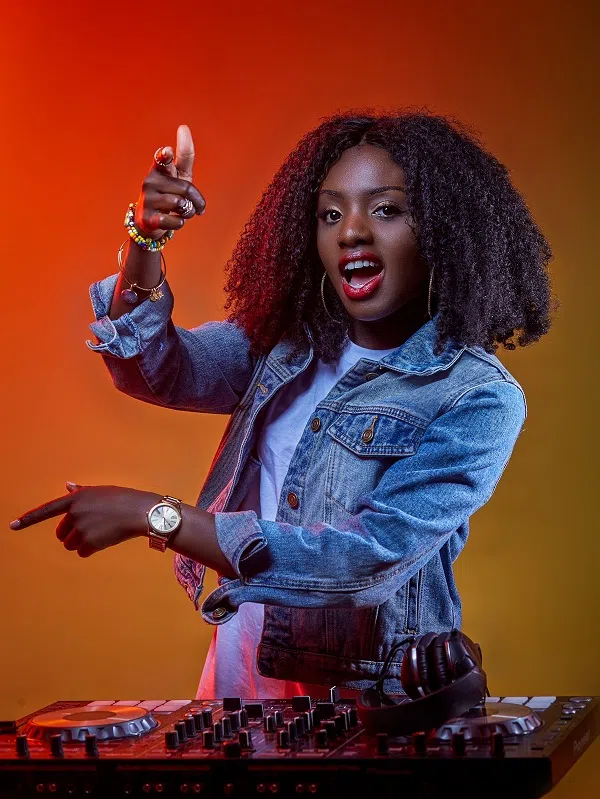 US Based Ghanaian DJ, DJ Akuaa has collaborated on a new musical project with streaming service, Tidal, owned by Mogul Jay Z.
Set for official release on Monday, October 9 a day before her birthday, it seeks to show off the creative abilities and process of the reigning 'Best International Ghanaian DJ of the Year' at the 2017 Ghana DJ Awards and also promote Afrobeats music on the international stage.
Akuaa's recent musical offering is street anthem 'Oh My' featuring two of Ghana's talented acts, Singer and Songwriter, Kidi and rapper, Ko-Jo Cue.
The collaboration with the streaming service is a prelude to the next phase of her career, says her management.
Tidal is a subscription-based streaming service that provides high-definition music, videos and other content. It offers higher quality stream, exclusive content and access to stream concerts live.
Maryland based Dj Akuaa is one the hottest DJ's currently in the D.C, Maryland, Virginia (DMV) area.
Originally from Ghana, Akuaa is a talented spinstress with a vast knowledge of music to match. Although music has always played a major role in her life, DJing never crossed her mind as a child.
It was in 2010 that she was introduced to the art of Djing by the DMV's own Dj Albert. Albert reinforced Akuaa's appreciation and love for music.
Through hard work and dedication, Akuaa quickly climbed up the ranks to become the DJ of choice for entertainment functions, weddings, outdoorings, funerals, as well as playing at some of the hottest nightclubs internationally.
It is hard to pigeonhole Akuaa into one specific subgenre; she plays all types of music such as hiplife, highlife, reggae, soca, funk, afrobeat, dancehall, hip hop, R & B, house, zouk etc. Her travels have exposed her to the world of music and sounds, which she incorporates into her music that brings sensual, emotional, exotic and hypnotic beats to her crowds.
At each event, she manages to showcase her enthusiasm for her work through persistence and a sense of professionalism. She defies conformity, defines quality and continues to nurture her skills by infusing her own passion into the music. Over these few years, she has made a name for herself in the US and also internationally, people have taken note of her skills.
One of the most humble artists out there, Akuaa is inspirational in her approach to deliver unforgettable dance experiences where all are touched and moved to feel the music. She is one of the most promising and respected DJs out right now and as she continues to better her skills, her popularity will only continue to rise with her loyal following of celebrities, artists and music enthusiasts worldwide.