– Beyoncé and Jay-Z's eldest daughter Blue Ivy is 5 years old now (oh, they grow up so fast!) – And people still can't stop talking about how their beautiful daughter looks exactly like her father – However, everyone now seems to have the opposite opinion On October 7, 2017, proud grandmother Tina Knowles Lawson, shared a throwback picture of her superstar daughter Beyonce, that made everyone take a second look. In the photo, a younger Queen Bey is pictured while getting her hair done by a woman named Toni.
Beyoncé's mom also wrote a little caption to the photo: "If Beyoncé don't look like Blue on this photo!!! Getting her braids done by Toni"
While the photo serves as yet another proof that Beyoncé was an adorable young lady, it confirms that Blue Ivy looks totally like her beautiful mom.
Don't know about you, but we totally see the resemblance as well as people in the comment section: "That's not Blue Ivy omg wow" 'omg I thought it Blue, until I saw your caption. Whoa!!'
'She starting to look more like Beyoncé day by day' 'Blue Ivy is a duplicate of her mother.' 'omg how identical is blue to her!!!!!!! I'm amazed' Of course, we can do nothing but agree with all these people. If you are not convinced yet, here is the side-by-side photo of them: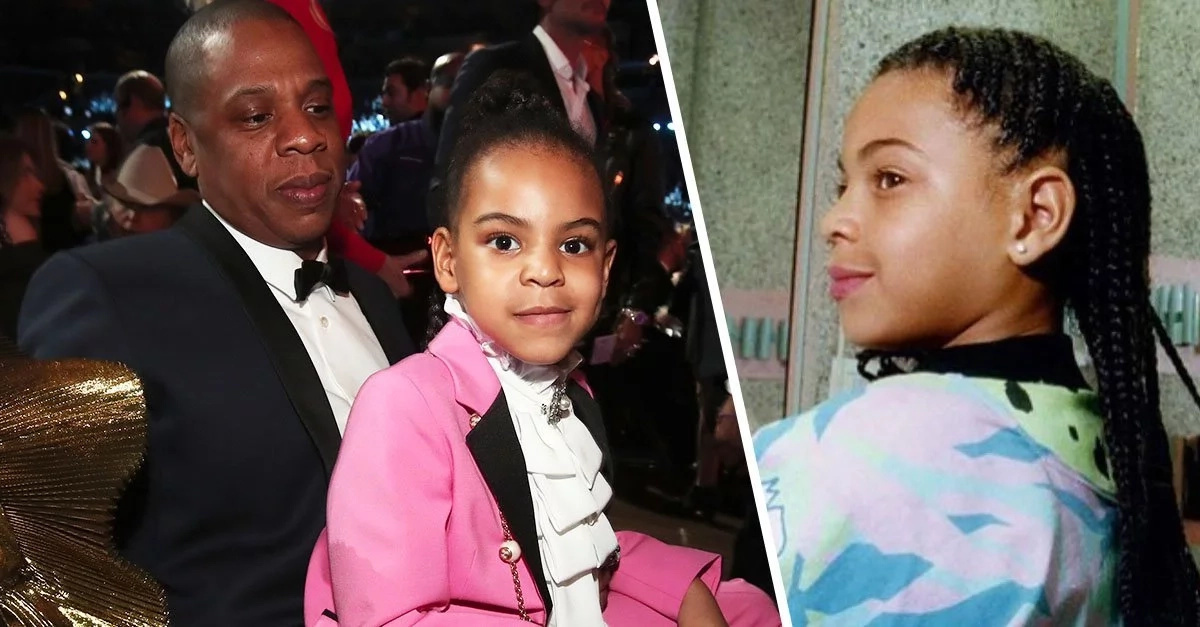 Actually, it's not the first time we were blessed to witness how much Blue Ivy looks more like her beautiful mother; two years ago on Mother's Day, the 'Formation' singer shared with Beyhive two photos next to each other. In the first photo, she was pictured as a child next to her mother while in the second, Blue Ivy was standing near her.
So if you were thinking that Blue Ivy is a carbon copy of her dad, it's time to have another look at the photo of a young Beyoncé.
Do you think that Blue Ivy looks exactly like Beyoncé at her age?