Alex and Miracle experience nightmare, Tobi prays Alex (Video)
It appears last night was a night filled with nightmares. Miracle had a nightmare and Alex also did.
Alex literally jumped off the bed and screamed during her nightmare.
Tobi then prayed for her and cuddled her to sleep.
Big Brother Naija hiusemate,Miracle had a nightmare and he jumped off the bed .It appeared he felt something on top of him .
He stood shocked for a while,before getting back in bed.
https://instagram.com/p/Bh04aUPFBEz/?utm_source=ig_embed&action=like
See Miracle's nightmare drama below…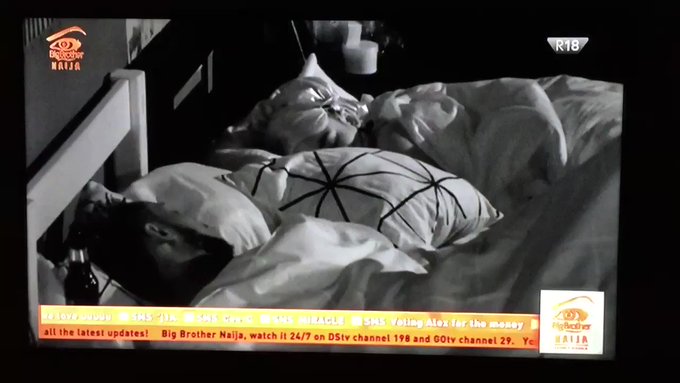 So, sis and I up at night talking bout creepy stuff and Kon$piracy theories, as per usual..plus watching tv, then this happened [watch till the end]
#
bbnaija
Meanwhile, Cee-C has apologised to Tobi after verbally attacking him.
Cee-c had on Wednesday accused Tobi of gossiping about her with other housemates and decided to challenge him face-to-face, asking him to talk right before her instead of gossiping.
This caused her a strike from Biggie after he replayed the video of the fight to housemates.
Biggie announced that Cee-c had provoked Tobi with her words, even as he hailed Tobi for controlling himself by ignoring her.
However, after the whole incident, CeeC apologised to Tobi for the mean words she said to him.
She said "The insults came from somewhere. It came from the build up.
'When I am really angry I have explosions like this that I could not hold it.
"There were times I knew I could have stopped but I felt like I needed to pass a message to you.
"Now I know there are better ways to have passed this message. I'm sure you are not used to me saying sorry but honestly I am sorry about the words I said to you.
"I hope i become a better person and learn my lesson from the strike."